Nature's Bakery Making Healthier Snacks for All
by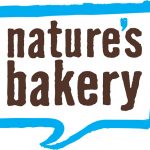 Since its founding in 2010, Nature's Bakery® is on a mission to bring the goodness of delicious, healthy baked snacks to people everywhere. Started by Dave Marson and his son Sam, the Marsons believed that everyday life's journeys should be fueled with the good stuff. The good stuff can be found right in its ingredient lists where the luscious texture of sun-ripened figs meets the softness of stone ground whole wheat baked to perfection.
Using only real, natural ingredients like organic oats that are Non-GMO Project verified, the company provides families with healthier snack options that are dairy-free, soy-free and never use artificial flavors or colors. Many of its varieties are organic, gluten-free, allergy-friendly and safe to share.
Nature's Bakery is committed to making healthier snacking an option for all, and as a result it has partnered with Feeding America® to make this a reality. In 2017, Nature's Bakery donated close to 200,000 pounds of snack bars to the hurricane relief efforts. As one of the fastest growing brands in the snack bar category, Nature's Bakery is working with Feeding America to help make nutritious meals and foods more accessible to the 48 million Americans, 15 million of them children, who do not know where their next meal is going to come from.
Also coming this fall is the new seasonal Pumpkin Spice Whole Wheat Fig Bar. The new Pumpkin Spice Fig Bars are made with real pumpkin puree, cinnamon and other spices for a snack bar that will truly delight your senses. Available in a carton of six 2-ounce twin-packs.