Sustainable Family Farming, Locally Grown Products, Natural Ingredients
by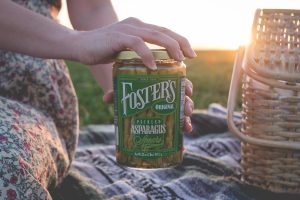 Columbia Valley Family Farms, producers of exceptionally Foster's fresh pickled products, is in the heart of Washington States Columbia Basin. The owners, Kevin and Bryan, have been farming for almost three decades and have an ardor for agriculture. They are active in the local community through coaching youth sporting teams, volunteering in community service, donating time, talent and resources to charities, and providing support for youth missions. Their success can be attributed to operating with honesty, integrity and implementing sustainable farming programs. These definitive traits have bestowed a successful farming operation on an eager third generation who are now learning how important it is to bring a quality product to the market place.
Through the careful implementation of intentional steps, the company provides the excellence its customers have come to expect over the last 30 years. The hand harvested asparagus is precisely cut daily and immediately shipped from the fields to the fresh packing lines or to the processing plant for pickling. With the processing plants a mere 10 miles from the asparagus fields, Foster's guarantees a fresh product going into processing and ultimately on to the consumer.
"Growing the raw product in our own fields gives us an advantage, the consumer can buy our asparagus, green beans and/or carrots knowing that it's been processed fresh or placed into the jar for pickling within 24 hours," says Kevin Filbrun, President and Chief Executive Officer.
Foster's Pickled Products are built on excellence, tradition and sustainability. Its asparagus, green beans and carrots are 100 percent natural, providing you with exceptional quality and a crisp, tangy taste. From the family farm in Eastern Washington to your home, the company insists on quality every step of the way. Foster's Pickled Products are packed with years of experience and sealed with a vision for the future.